Why Buyers Should Get a Home Inspection
Posted by Steve Dunleavey on Friday, July 28, 2017 at 8:22 AM
By Steve Dunleavey / July 28, 2017
Comment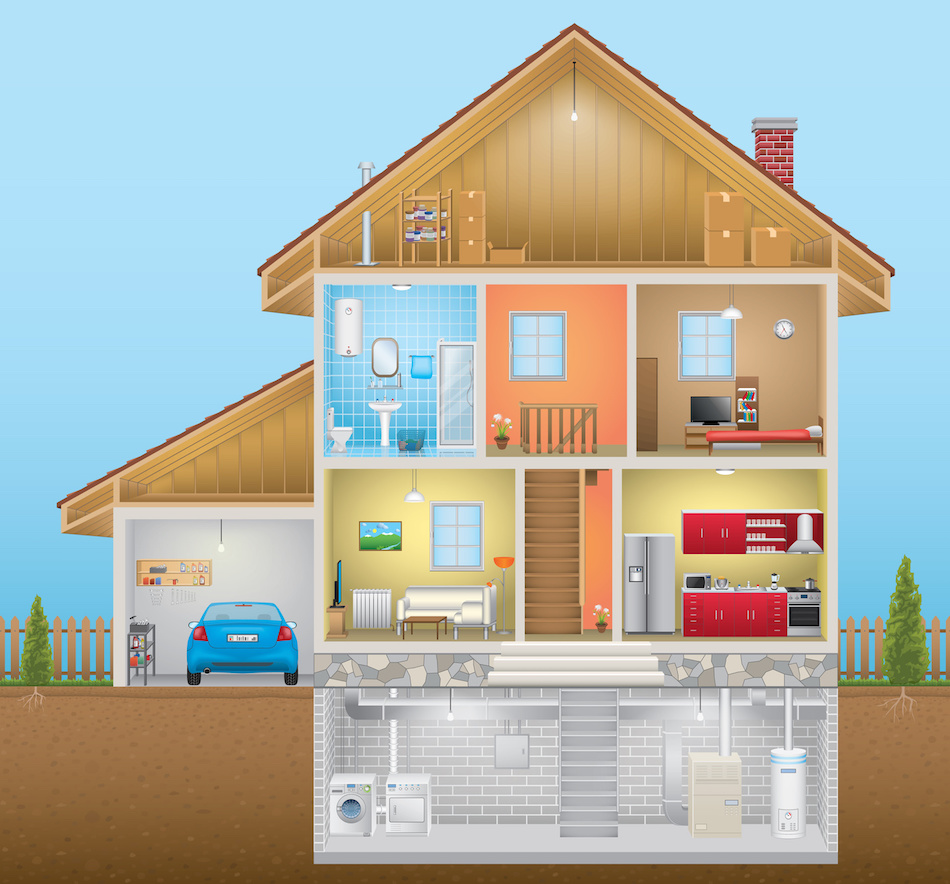 Buying a home can be a process, and, whether or not buyers are concerned with the condition of the home, they generally use the services of a home inspector. The inspector can tell the buyer what problems the home is likely to have and what the remedies for those problems likely entail. Of course, home inspectors don't always catch everything—some issues may require a specialized inspection in addition to the original inspection. To some, it may seem like an extra expense, but the inspection can truly help out a buyer and protect their investment. Here are just some of the reasons a home inspection should be performed.
All the Big Systems Need to Work Right
One of the main reasons for getting a home inspection is to know that all of the big systems in your Centreville home are working correctly. The air conditioning and heating are important, but so is the electrical system and the plumbing. If those things don't work right the home may not even be livable, and it's clear that the home may be worth less than what the buyer is asking. With that in mind, a home inspector can test all of those systems more thoroughly than a buyer, and they are trained to look for certain types of problems that an untrained eye may not catch when looking over the home and considering a purchase.
The Inspection Can Mean Negotiation With the Seller
If there are problems found in the home inspection, it can give the buyer a chance to negotiate with the seller. Some home inspection issues are more serious than others, and when there are a lot of things that need to be fixed, the buyer may be able to ask for some of those issues to be corrected before they commit to purchasing the home. Even if the issues aren't serious, the cost to fix them can add up. Negotiating with the seller can also mean buyers asking for a lower price or offering to pay less than what they had originally offered, so they have money to fix the issues themselves.
Buyers Can't Always Afford Major Repairs
In many cases, a buyer won't be able to afford major repairs when they have just purchased a house. This is especially true when it comes to buyers who take out big mortgages or those that have small down payments, as a home inspection is much more affordable than the cost of hidden repairs. In those kinds of cases, there may be little cash to fix issues. That can mean a buyer can't purchase a house with problems, or they'll be stuck in a place they can't live in and can't afford to fix. To help reduce their risk of buying a home like that, a home inspection is performed. Then they can either walk away, negotiate, or go ahead with the purchase, depending on any issues that are found on inspection.
There are Some Problems That Can Be Very Serious
In rare cases, home inspections find things like major mold issues or serious foundation problems, among other things. These kinds of issues are obviously significant, and they can be well worth walking away over, no matter how much the buyer likes the home. It's generally not advised to buy a home without an inspection. The money you save could easily be spent many times over in an attempt to fix problems that the inspection would have discovered. You may even want to walk away from the purchase when finding out all that's wrong with the home, and it's important to know that ahead of time.