How Paint Colors can Affect a Home Sale
Posted by Steve Dunleavey on Friday, July 21, 2017 at 8:35 AM
By Steve Dunleavey / July 21, 2017
Comment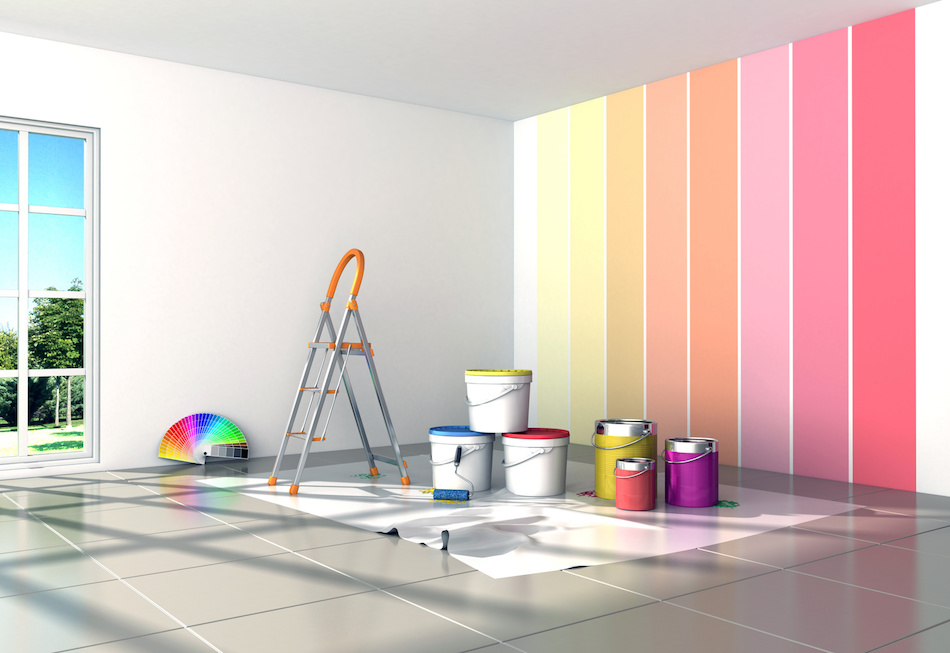 Owning a home means that you get to make the final decision about the decor and aesthetic, and while that might suffice when you live in the home, getting it ready to sell can mean something else entirely. One of the easiest things to change and perhaps the most debated topics in home decorating has to do with paint colors.
Many homeowners aren't aware that something as simple as interior or exterior paint can play a huge part in selling a home, so we've compiled a list of helpful tips to think about when choosing your colors.
Staying True To Location
Some might be asking how a home's location can play into choosing paint colors, but in fact, geographical locations can dictate which colors are more successful than others. Most people have seen pictures of brightly colored homes in San Francisco and agree that the scheme works well for the neighborhood, but imagine how out of place those paint colors might look on a midwest farm home?
Potential home buyers usually don't want to have to put a lot of money upfront into a new Ashburn home, so finding a property with exterior colors they already like will likely be high on their list. Try sticking with neutral shades on the exterior, and take notice of other home colors in the area. You might be able to incorporate a splash of color on the front door or trim depending on how wild you're feeling!
Remove Personal Judgment Or Feelings
Paint color for the interior walls of a home should be as neutral as possible when repainting. Sure, homeowners will be tempted to incorporate bright accent walls or a fun bedroom theme for their children, but they should keep in mind that these decisions might need to be covered up later on.
Imagine if your family loves the color orange, and being surrounded by this shade makes all of you happy to be at home. A bright orange living room or even accents throughout the home aren't the most neutral choice, and they could deter people from making an offer.
If you absolutely must use bright or unusual colors in your home, keep in mind that for marketability, your real estate agent might recommend you paint over it before you try to sell. If that's not a deal breaker, than by all means paint to your heart's content.
Other Aspects To Consider
Individual rooms can be assessed on a case-by-case basis, and the mood of the room, the lighting in the surrounding area, or even the fixed furniture can all influence what colors might be most appropriate. Similarly, exterior paint colors can vary based on the style and architecture of the home.
Ultimately homeowners should remember that painting is a lot of work and can be expensive if quality products are used, so choosing colors for the inside and outside of the home is an important decision. If a home sale is on the horizon, stick with neutral colors that show well. Or, if the paint project is intended to bring you joy for many years, go with whatever colors will make you smile.