FHA Basics: What You Need to Know
Posted by Steve Dunleavey on Friday, October 6, 2017 at 6:57 AM
By Steve Dunleavey / October 6, 2017
Comment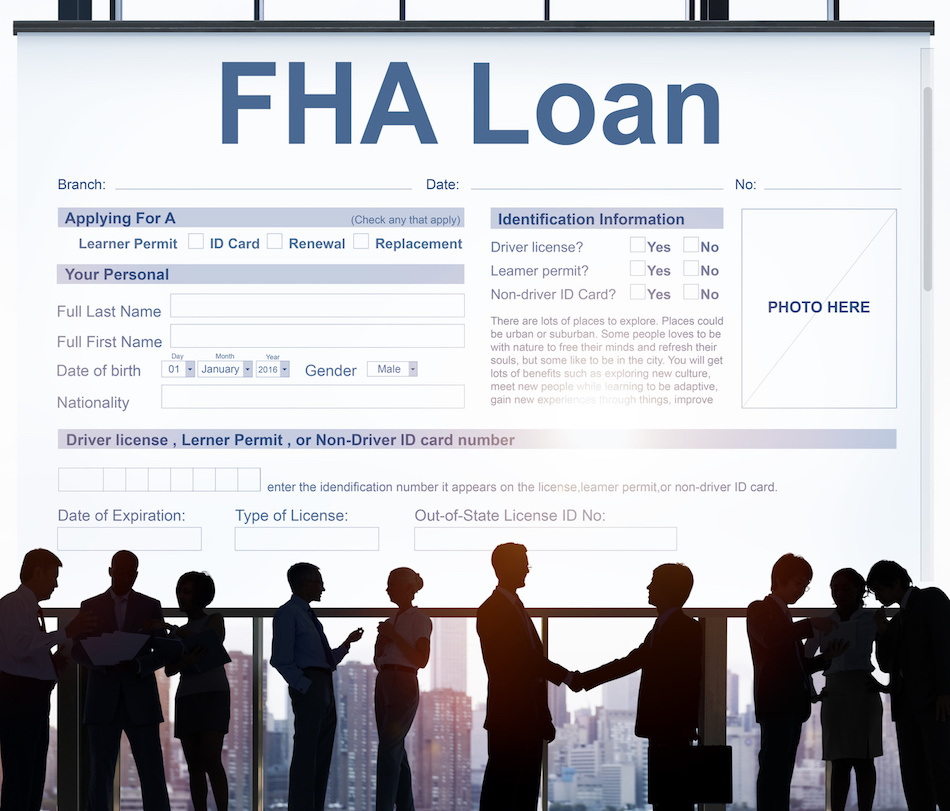 The Federal Housing Administration guarantees loans that allow many interested buyers to get into real estate ownership. FHA loans can be beneficial, but they also feature limitations that buyers should understand. This guide covers what to expect from FHA loans.
What Are FHA Loans?
Although homebuyers often hear reference to FHA loans as they begin to research the process of getting a mortgage, the FHA does not actually lend money to borrowers. Instead, the Federal Housing Administration guarantees loans that lenders make to certain qualified applicants. This encourages lenders to grant mortgages to people who might not otherwise be able to qualify to buy a home, due to their income, credit history, or ability to make a large down payment. FHA loans do not make lending less expensive or easier for buyers to make mortgage payments. Instead, they limit the expenses that buyers must cover in order to get a home, and relax the lending requirements to promote accessible homeownership.
Who Qualifies for FHA Loans?
People who have applied for traditional mortgages often find that they are expected to have a higher income, a better credit score, or more assets in reserve to get the best loans. By comparison, the FHA makes borrowing more accessible to a wider range of buyers. Applicants should have the following:
A credit score of at least 500 with two credit accounts
Down payment of 3.5 percent or more
A total debt-to-income ratio (including expected mortgage payment) of 50 percent or less
The plan to remain in the home for at least one year
Willingness to participate in homeowner education programs
Applicants with these qualifications may be ideal candidates for an FHA loan. Some options may be restricted to certain applicants. In order to qualify for a 3.5 percent down payment, borrowers must have a credit score of 580. Buyers are not required to come up with the down payment from their own funds, but they must be able to prove in writing that funds from other sources are not derived from a loan.
Are There Disadvantages to FHA Loans?
In exchange for greater flexibility in lending terms, FHA loans require borrowers to fulfill other requirements. For example, FHA loans often have a higher interest rate than conventional mortgages. FHA loans also require borrowers to pay mortgage insurance for the full term of the loan. There are strict loan limits, based on the cost of living in each area. Buyers must arrange for a thorough inspection, and the FHA may not approve loans that have a questionable appraisal process. In addition, because the FHA places limits on the amount of closing costs a buyer can shoulder, sellers may decide not to engage offers from buyers with loans guaranteed by the FHA.
How Do I Apply for an FHA Loan?
Applying for an FHA loan is not that much different then applying for any other type of mortgage. Lenders are not required to offer FHA loans, but a very great number of them do. When buyers are ready to apply for a mortgage, they can ask their regional or national bank, credit union, or other lender for an application. It is wise to gather relevant information for the lender in advance, including proof of income, employment records, bank statements, and down payment funding. Applicants who are unsure of their credit history may be wise to request copies of their credit reports at least a few months in advance, to look for inaccuracies.
Buying a home using an FHA loan may be more reasonable than a lot of buyers expect. With this advice, borrowers understand the basics of the program so they can apply more effectively. Perhaps you're looking to purchase a home in Aldie with an FHA loan. Maybe you'd prefer to use a traditional mortgage. Whatever you're looking to do, it's helpful to understand your options.