Ready to Buy Your First Horse Property? Start With These Tips
Posted by Steve Dunleavey on Friday, August 18, 2017 at 11:12 AM
By Steve Dunleavey / August 18, 2017
Comment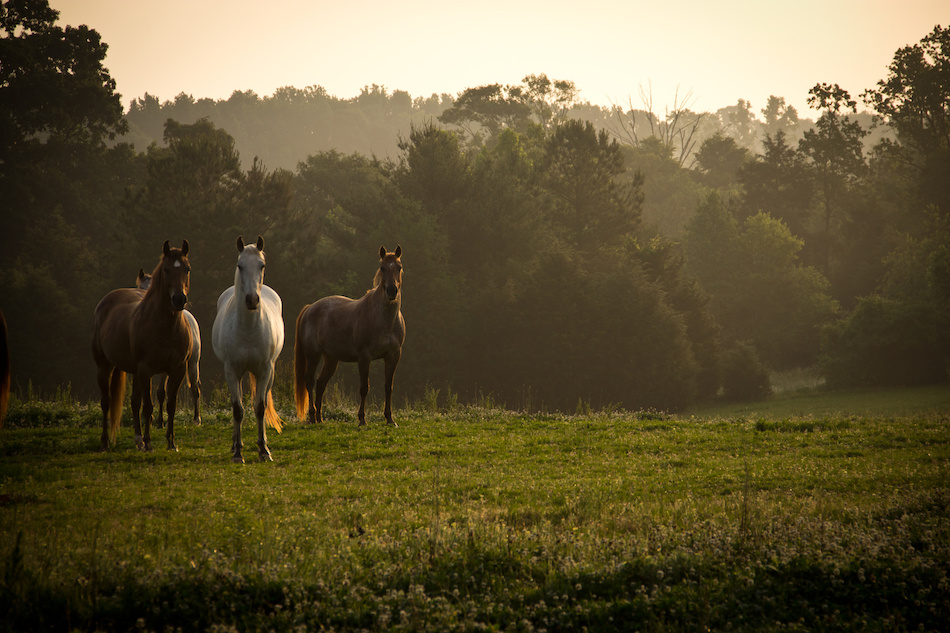 Whether horses are your business, hobby, or both, making sure you purchase the right property to house them is extremely important. Equestrians must consider not only whether a horse property has a safe, secure stable or housing, but also whether the land can also supply the proper amounts of mineral-rich pasture for grazing, access to fresh water, and a topography that will allow the horses to be exercised and ridden without risk of injury.
If you are preparing to purchase your first horse property, the following tips will help ensure that you choose the property that has everything your horses need to be live long, healthy lives.
Choose a location that will provide the basics of proper horse care while meeting any government regulations regarding livestock and biosecurity
It can be difficult to pinpoint the best location for a horse property. In addition, prospective buyers must make sure that their plans for the property will be in full accordance with any governmental regulations regarding livestock or biosecurity policies for properties that house and keep animals, including horses.
Select a property size that will comfortably support the maximum number of horses expected to be housed there
Once the general area has been chosen and there are several properties under consideration that meet any existing governmental policies, the actual size of the property should be considered. If only a few horses will be kept and they will be primarily stabled and fed hay, a smaller property may be suitable.
However, if several horses will be housed there or there is a plan to grow the amount of animals considerably in the future, land size will become an extremely important part of the equation. Not unlike buying a regular home, minimum size of a property is one of the top priorities to consider. Another factor that must be considered is the amount of the horse's diet that will need to come from grazing or eating hay grown on the land.
Since the amount of land needed for grazing or growing hay can vary greatly from year to year depending on changes in climate, wildfire, pests, or lack of adequate rainfall, it is important to take stock of the overall quality of the soil, the amount of existing edible vegetation, and any available water sources that can be used for irrigation or livestock use. There are some properties in Gainesville that may be a good fit for these needs. If horses have been kept on the property in recent years, consider having your real estate agent obtain information from them regarding the number of animals kept there and any major issues incurred.
Screen properties for potential threats
Being grazing animals, horses can be at risk from being poisoned by many types of noxious weeds that can affect their sensitive digestive tracts. Some of these weeds can be easily controlled by proper land management or basic eradication techniques, but others, such as Acacia georginae (commonly called Georgina gidgee), are not easily controlled or removed.
Even worse, this plant may be highly toxic in some areas and less of a problem in others. In addition to this native plant, there are many others, including weeds, trees, shrubs, and bushes, that may also be problematic if ingested by horses, making it essential that prospective buyers get a good understanding of any toxic native plants that may be on the any properties they are considering and then determine if they can be easily controlled before making a final decision to purchase.
Choose to work with an agent experienced in handling horse properties
One of the best ways in which to make sure that any horse property you purchase will truly fit your needs and goals is to choose the right agent to assist with the buying process. Agents who have a solid track record of success in selling horse properties and other rural properties will be able to guide their buyers through the process more easily. In addition, these agents will be able to help inexperienced buyers learn what to watch for and assist them with paperwork and developing the best negotiation strategy in order to make sure they get the best possible property for their investment.